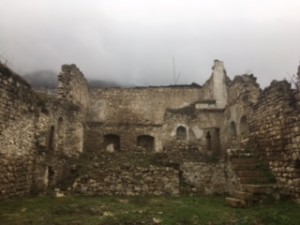 Three board members of the Christians in Need Foundation (Dr. Siobhan Nash-Marshall, Rita Mahdessian, and Abbi Parenteau) have recently visited the debated territory of Artsakh. We believe this territory rightfully belongs to Armenia, the oldest Christian nation in the world and the inexplicable horrendous acts perpetuated against them, the Armenian Genocide, must come to an end. Witnessing their ancient manuscripts, the remains of ancient churches, and experiencing local culture undeniably proves their roots as Armenian; they prove Artsakh is a rightful Armenian homeland. Yet, neighboring countries still insist on perpetuating horrors and false histories to claim this beautiful land as their undeserved home. How can the students of Artsakh fully immerse themselves in their studies when they have an innate fear of their homeland and families being taken away? How can they trust their surroundings, their education, when they've been accused as liars by their neighbors? CINF will not stand for this. CINF will fight for the truth of Armenian and Artsakh history. Truth can never be broken.
Our stay in Stepanakert was hosted by the Artsakh Ministry of Education and the Artsakh Ministry of Tourism, whom we must thank for welcoming us into the beautiful Artsakh with open arms. During our time there, Dr. Nash-Marshall gave lectures on her book The Sins of the Fathers at Artsakh University and Mesrop Mashtots University. In her book, she philosophically argues that the Armenian Genocide has not ended; she argues that the countless terrors still committed against the Armenians remain as the same genocide. Because these terrors continue, we began coordinating defensive plans for the future.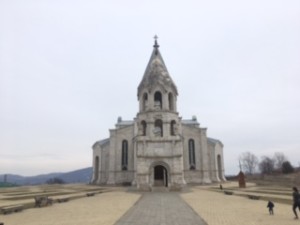 Our first plan is to send three American students to teach English to the young Armenians this summer. We believe doing this will provide the students of Artsakh with a gateway to communicating the truth of their history to the rest of the world; it will open a door to their deserved global citizenship. The world needs to hear their story in order to continue striving towards peace and religious freedom. The Armenians have a lot to teach us Americans, too. We believe this experience will provide these three American students a new form of strength, resilience, emphasis on moral values, and faith in themselves that they will share with their loved ones back home.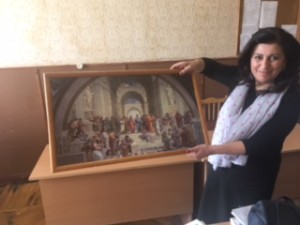 Abbi Parenteau will serve as an international liaison for the philosophy departments of Manhattanville College and Artsakh University. She will be working closely with Dr. Nash-Marshall and Dr. Hakobyan, the chair of the philosophy department in Artsakh, to set up an international seminar where undergraduates will have the opportunity to learn and discuss philosophy with their Christian global neighbors. Abbi will also be working with Dr. Hakobyan to set up an Ethics Bowl for high school students in Artsakh. We hope doing so will help Artsakh feel stronger in their ethics and fighting for truth.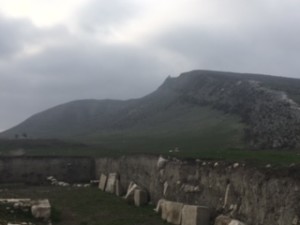 If you'd like to see more of our stay in Artsakh, explore the following links!
Lecture at Artsakh University
Interview on Artsakh TV
Article on Our Plans for Artsakh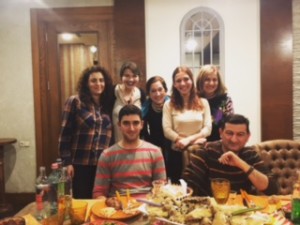 If you believe in our cause in Artsakh, and would like to support our work there, please click on the donation option in the top right menu.
God bless.