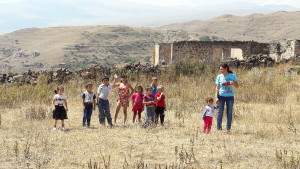 In 1923 Azerbaijan took control of the Armenian territory of Artsakh which remained under their restrictive control. In 1991, their war for freedom began. The people of Artsakh fought first and foremost for the freedom to be Christian and against great odds, won a ceasefire in 1994. Tensions between countries still remain; the boarders are armed on both sides and Azerbaijan has declared any travel to Artsakh a crime. Regardless of a tumultuous history, the Armenian people of Artsakh continue to firmly defend their faith and the oldest Christian heritage in the world. To this day, in spite of the aftermath of war, the people of Artsakh remain good, hard-working, and determined to rebuilding their homeland. Construction to remedy the war's effects is underway across the country, crime is minimal, the country and is alive with ancient Armenian Christian traditions, and despite the Azerbaijan travel ban, about 70,000 tourists visit Artsakh a year. The Christians In Need Foundation aims to work with Artsakh to defend their freedom and encourage their growth.
The CINF project in Artsakh has three objectives to accomplish the ultimate goal: to provide English lessons from native English speakers, to network with Artsakh teachers and professionals to improve the project, and to encourage knowledge of Artsakh in the West. Two students have spent three months in Artsakh this summer to lay the foundations for these ends.
We first began work in late May with the Russian-American school in Stepanakert where our two project leaders participated in classes to help English learners practice their skills. Starting in June, they also lead an English course for the coaches at TUMO.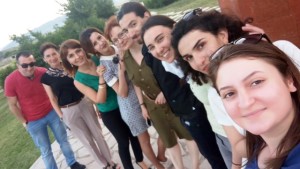 Both opportunities required us to work with directors of the Russian-American School and TUMO as well as Artsakh English teachers. From these connections we have gained valuable insight into what Artsakh English learners need to improve their fluency. We have worked very closely with Artak Grigorian from the Department of Tourism, who has organized the majority of the program on the Artsakh side. We have also collaborated with Lusine Vanyan and Anna Hakobyan, departments chairs of English and Philosophy at Artsakh University. This network in Artsakh ensures that we work with and for the benefit of the Artsakh people.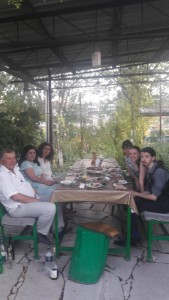 To introduce Artsakh to the West, our project leaders have also written articles discussing Artsakh values translated for the Italian journal Tempi. A blog and instagram have also been set up to share photos and stories from the project in English.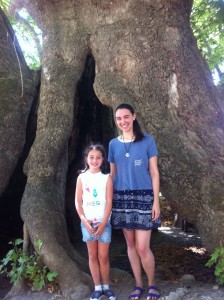 By encouraging English skills with native English speakers we provide a means through which the the Artakh people can express independently to the world what makes their culture good and strong. Networking connects us with the needs of Artsakh and provides Artsakh links into the larger world. Articles and blogs encourage outside interest in Artsakh. In the years to come, we see these project tasks securing Artsakh's unique voice in the global community.